Mobile Programmatic Inventory Index 2023
Your guide to the evolving programmatic landscape
The app advertising landscape is constantly changing, and it can be hard to keep up. To address this, we're introducing the Programmatic Inventory Index 2023, Kayzen's latest report into the evolving landscape of programmatic in-app advertising covering the latest trends in the industry, country-specific deep dives into available mobile in-app ad supply, and more.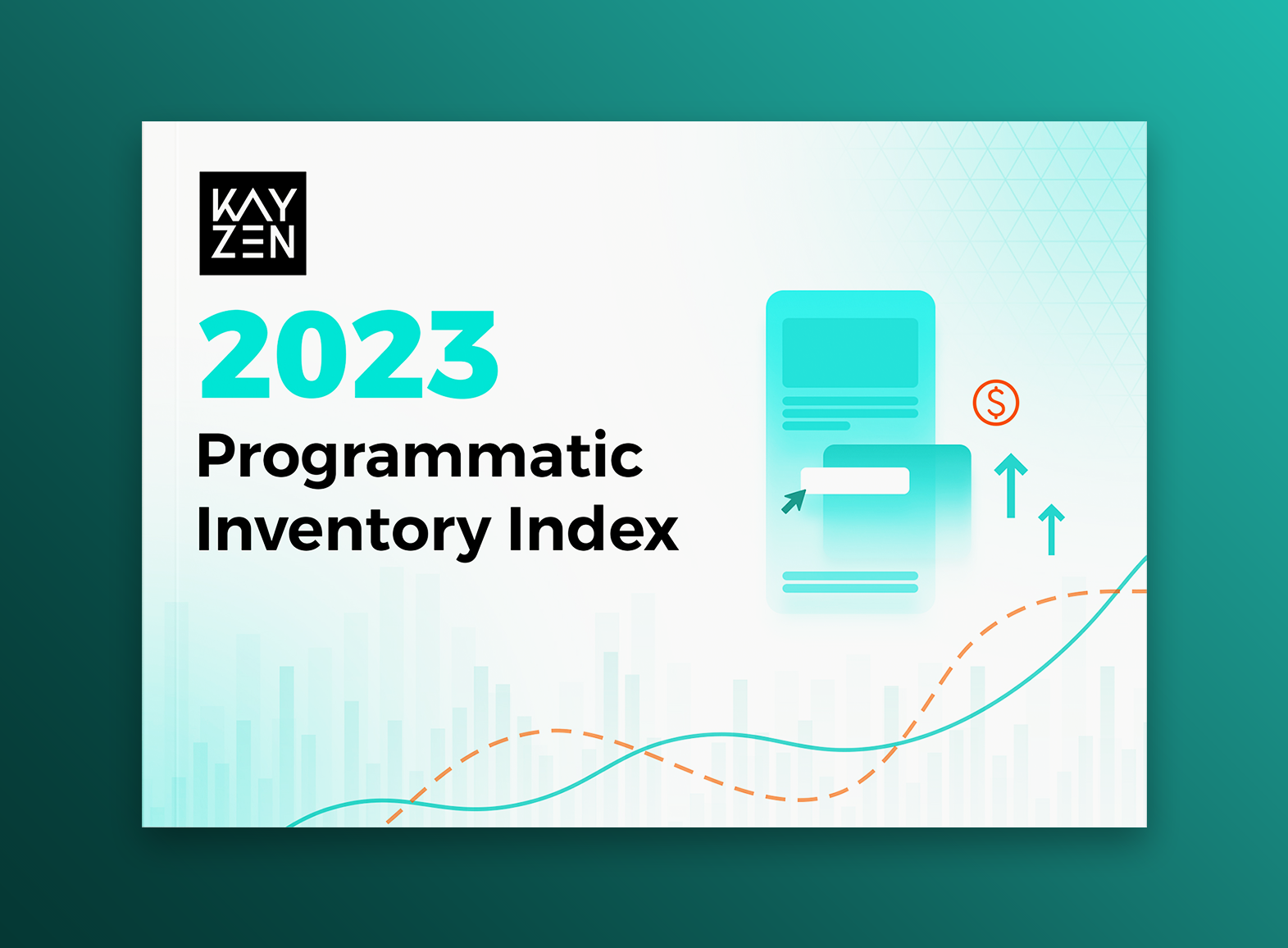 Here are some key takeaways and teasers lined up for you to explore.
Global Programmatic Reach
Discover how Android's dominance in APAC and Latin America contrasts with iOS' stronghold in North America, and uncover which app categories have the highest reach across different ad formats.
Uncover unique strategies for targeting diverse app categories in the United States, learn how TrueCaller's impact shapes ad reach in India, and find out how Germany's atomized app market demands varied app targeting strategies to drive programmatic success.
Get insights into the increasing support for SKAdNetwork 4.0, grasp the essential role of IDFV in a post-IDFA landscape, and gain an understanding of the report's analysis of Apple's privacy changes and the evolving SKAdNetwork framework.
"This great and insightful report by the team at Kayzen shows that the app advertising ecosystem remains healthy despite economic and privacy headwinds. It's encouraging to see that adoption of SKAN 4.0 has almost reached 50% and that over 1.4 billion daily users can be reached via programmatic through 630k apps."
- Felix Braberg, Co-Founder & Co-Host at 2.5 Gamers, Ad Monetization Consultant
"Kayzen's Programmatic Inventory Index is a great tool to navigate the complex mobile programmatic landscape. There is no one size fits all app marketing strategy across all geos. Tailoring both your ad units and your coverage strategies by target country is critical to achieving both reach and cost efficiency."
- John Koetsier, VP of Insights at Singular