Mobile Programmatic Inventory Index
The latest market data to give you control of your mobile in-app media buying
At Kayzen, we're creating an alternative future for the mobile advertising industry - free of walled gardens and black boxes - by empowering marketers and industry leaders to bring programmatic in-house.
The Second Edition of Kayzen's Mobile Programmatic Inventory Index is designed to bring transparency to your media buying process and give you a deep dive into globally available mobile in-app ad supply.
Develop powerful insights into mobile programmatic growth this year and use data to plan strategically.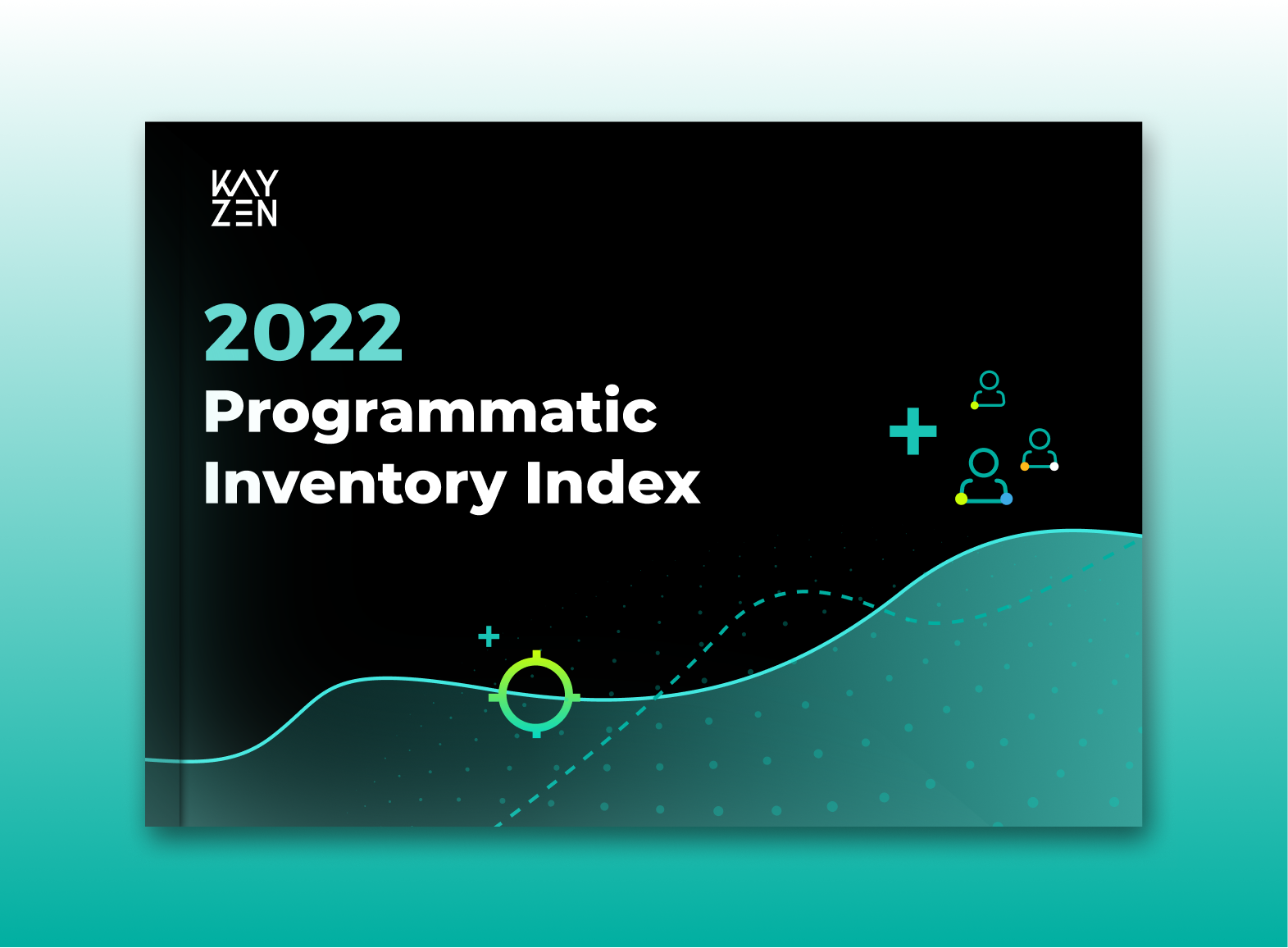 In this report, you'll get:
A deep dive into CPM data of ad inventory across geographies by country, ad format, publisher, and OS
User-level analysis including daily and weekly active users by each exchange and country
Robust data on supply efficiency showing the supply paths from advertiser to publisher
A deep dive into the world's largest in-app exchanges: "Programmatic has always stood for transparency and efficiency. Kayzen's Programmatic Index takes an unprecedented deep dive into programmatic supply, drilling down into relevant subjects such as market prices and user reach. In 2022, all marketers should have these insights in their toolkits."
- Saikala Sultanova, VP of Growth Marketing at DREST
"2021 was characterized by consolidation in the mobile ad industry which significantly shifted the supply landscape. Kayzen's latest Programmatic Index is a powerful resource that highlights the implications of those changes and helps us to track the trends so we can stay ahead."
- Offer Yehudai , Founder at Pear