Check Out Kayzen's Mobile Programmatic Inventory Index
The latest industry insights to give you control of your in-app media buying
At Kayzen, we're creating a future - free of walled gardens and black boxes - by empowering marketers and industry leaders to bring programmatic in-house.

We've created the first Mobile Programmatic Inventory Index to bring transparency to your media buying process and to give you an inside look into globally available mobile ad supply.

Stay ahead by learning what's behind mobile programmatic growth.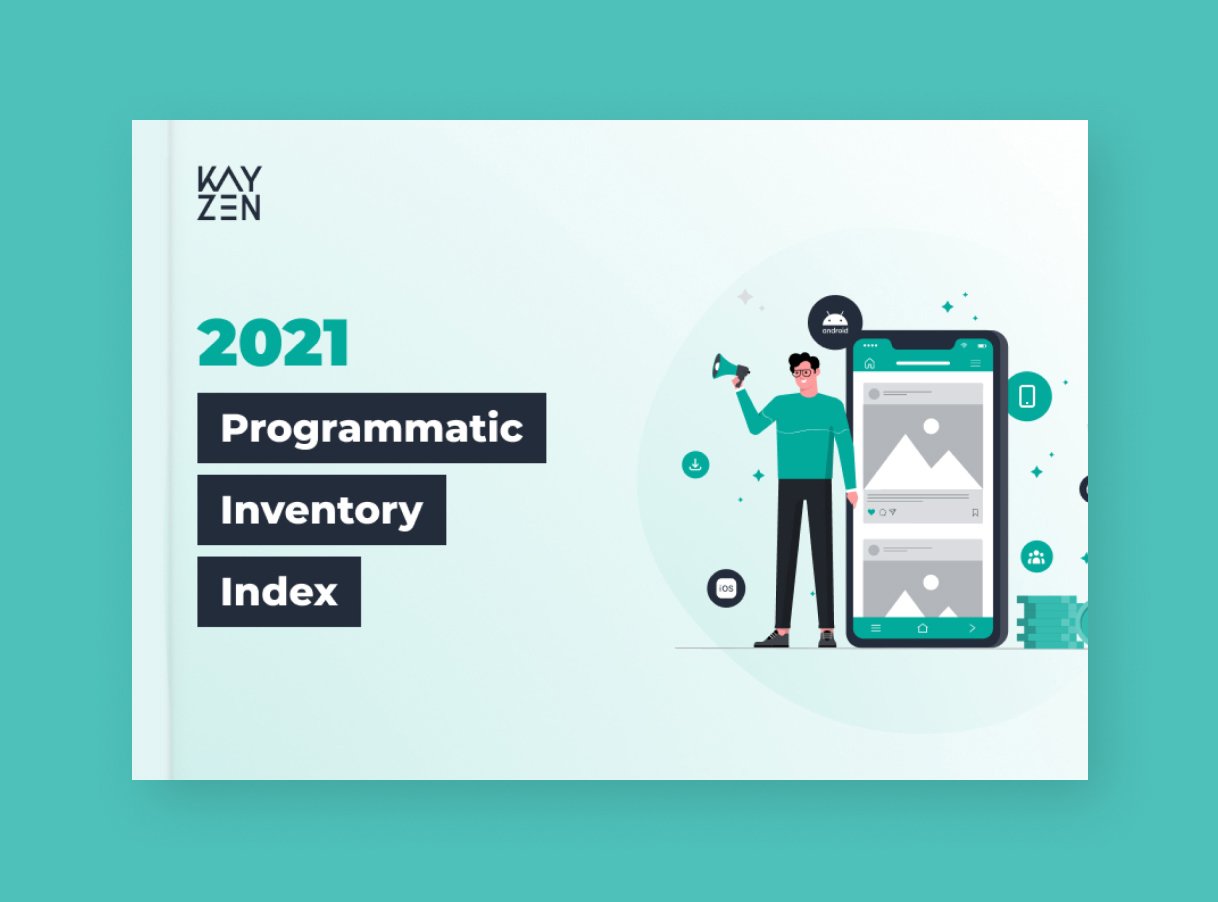 In this report, you'll get access to:
Insights from a sample of 12.5 trillion ad auctions across ~2 billion monthly users
Analysis of global ad supply in 200 countries and more than 1M apps
Global, regional trends and demographic industry insights
Exchange, app, device and ad breakdowns by region
App categories findings - gaming and non-gaming - for Android and iOS
A deep dive into the world's top in-app exchanges: "This Kayzen inventory index provides a generous, data-rich view into what is available within the mobile programmatic inventory supply worldwide, but also demystifies the space and the trends that were most important over the past year."
- Pavel Golubev, CEO, Appodeal BidMachine
"Although we have seen a lot of indexes of various ad networks in performance advertising, it's refreshing to see this level of information being surfaced about programmatic trading."
- Ionut Ciobotaru, Chief Product Officer, Verve Group